About THE BOLT PLACE BUNDABERG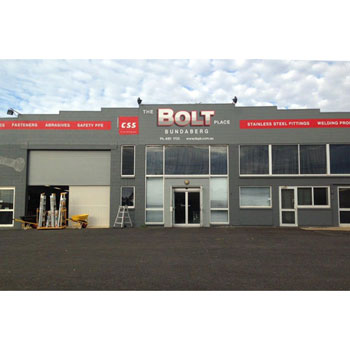 The Bolt Place Bundaberg is a family owned and operated business currently with 7 employees.
We offer an ever increasing range of all types of fastenings, be it galvanised, mild steel, hi-tensile and our big seller, stainless steel.
Our ever increasing showroom range includes adhesives; sealants; Pferd & Saint Gobain abrasives; K C Tools, Sheffield Blades, and Stabila level/clamp display stands; zinc and stainless steel hardware; Kincrome storage solution; Richmond castor wheels; stainless steel hose clamps; cable ties; transport and lifting gear to name just a few. Balustrading has also become extremely popular and we are now able to offer hydraulic swaging for trouble-free and easy, do-it-yourself installation.
We strive to provide first class service to our wide customer base ranging from the general public to the commercial and industrial businesses.
---
Member of the CSS Group
We are a member of CSS (Construction Supply Specialists), a leading buying and marketing group serving the construction, industrial and mining sector. As part of the group, we're harnessing the volumes of over 70 businesses to obtain corporate multi-national buying power with the discounts passed on to you.